My name is Samantha

(Lee Jean)

Scholefield
I was raised in New Hampshire alongside my four siblings.
I went to college in Boston- first

Wheelock College

in 2015, where I spent three years studying to become a marriage counselor before I drastically changed my life in order to pursue
film
.
In January of 2016 I transferred to 
Emerson College
, to begin my formal education in film as a 

Media Arts Production major

.
I was working to establish myself as a competitive force among my peers, while simultaneously trying to find my footing in such a drastically new field. Unlike my classmates whom had spent years preparing for film school, I had spent most of my life on a different path- 
But I quickly turned that into my advantage.
I wanted this so badly that I was willingly to step away from the life I had already built, and all the time I had dedicated to other studies. I wanted this so badly I was willing to

climb from the bottom

. I wanted it enough to risk everything. 
I am an asset
because I know what it takes to earn your position. 
I am an asset
because I am not afraid of hurdles or hard work. I didn't choose this career when it was convenient. I chose this career when it was impossible-
and that's how you know I want it.
I currently work as Digital Creative Director for a digital media marketing company out of Houston, Texas.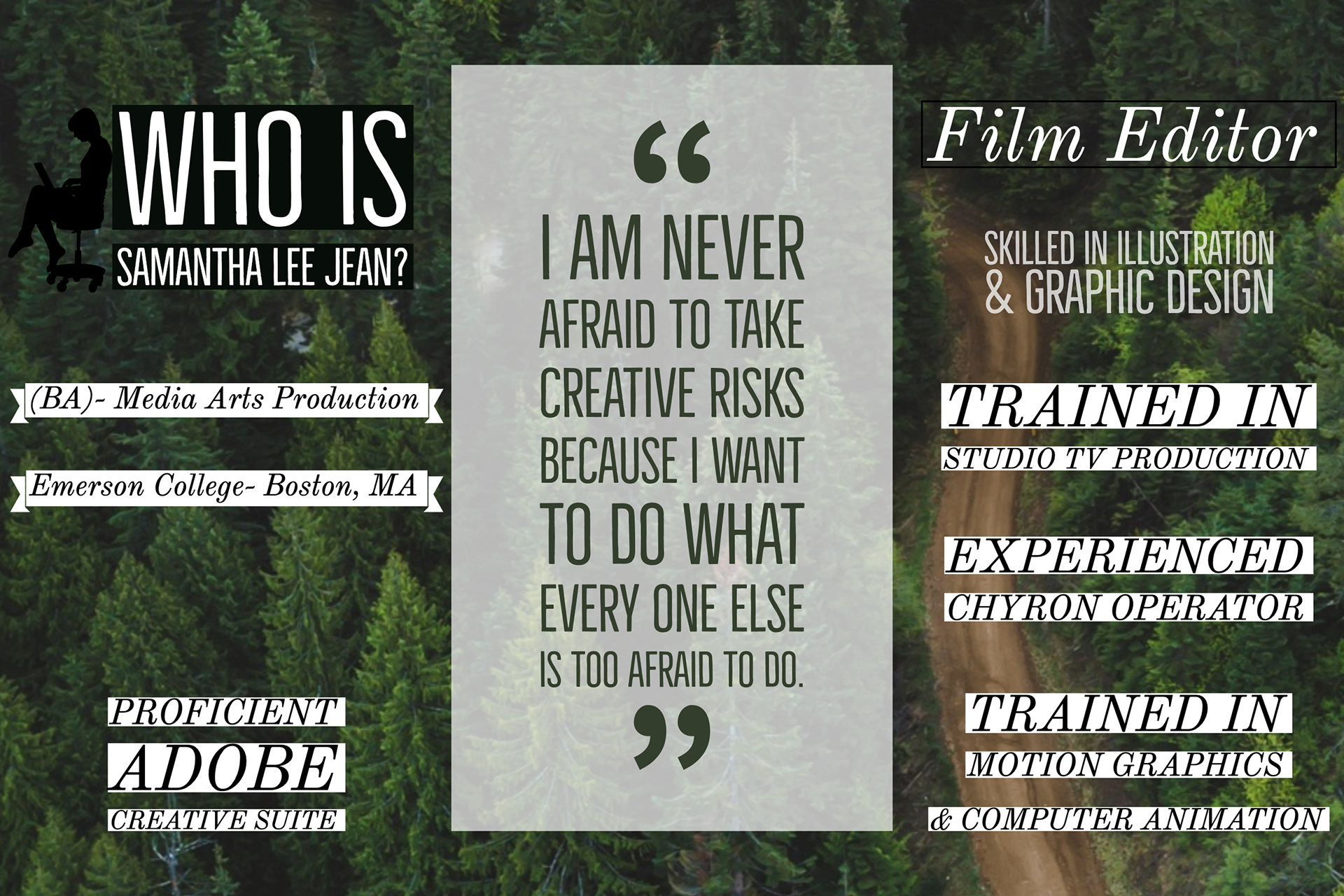 "Samantha Scholefield- Campus Finalist for Jury Award"
"Hollis Native to Screen Original Film in LA"
"The Making of an Award-Winning Student Film"
For questions, comments, or business inquiries please feel free to reach out using the form below,
 or directly via email at SScholefield(at)gmail.com
Thank you for your message!I will get back to you soonBest, Samantha